Abstract view of Smart CDSS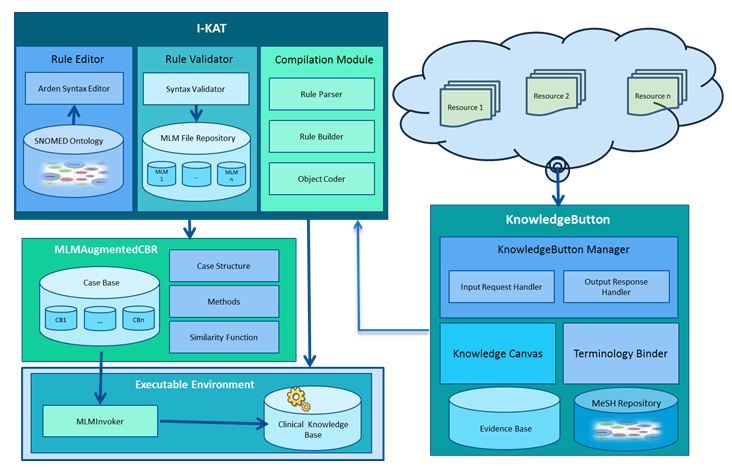 Smart CDSS is a clinical decision support system that assists physicians to provide guidelines and recommendations for Head and Neck Cancer (HNC) patients.
Smart CDSS main intentions include, providing integrable decision support with clinical work flow, development of state of the art knowledge creation tools having support of evidences from available research.
In order to execute the clinical knowledge and produce appropriate recommendations, Smart CDSS comes with execution environment.
Smart CDSS execution environment comprises Clinical Knowledge Base, Knowledge Broker, Standard interfaces and Adaptability Engine.
For clinical knowledge creation, I-KAT (Intelligent Knowledge Authoring Tool) is developing environment using HL7 Arden Syntax artefacts, HL7 vMR concepts and integrated domain ontology clinical vocabulary.
KnowledgeButton is integral part of Smart CDSS that enables evidence support for recommendation from on-line available published research resources.